If you're following along in the Savannah Island Batik Fabric blog hop, then you've already seen the great fabrics in this line. To say I was excited to digitally try them out on some fun projects would be an understatement. Tammy Silver of Tamarinis curated a wonderful collection of fabrics inspired by the beautiful city of Savannah. Here is just a peek at the wonderful Savannah fabrics. Aren't these colors just amazing.
Today is my day to share some fun examples of quilts using the Savannah fabric line. I must admit, it was a bit addictive playing around with these fabrics and couldn't stop with just one project. In fact, it was hard to stop even after I had four designs. So let's take a look and some fun quilting projects using Savannah.
Savannah Wall Hanging
The first is a quick wall hanging that I did. I love taking 4 blocks and making a little wall hanging. I find this to be a fun project to get started when I experiment with fabrics. Don't you just love how the fabrics all blend together?
High Rise Quilt Pattern
One of my favorite quilts to make with a full line of fabrics is my High Rise pattern. The quilt is perfect for 10" precut squares. In fact, one package of 42 squares is all you need to make this gem. It's simple and allows the fabrics to take center stage.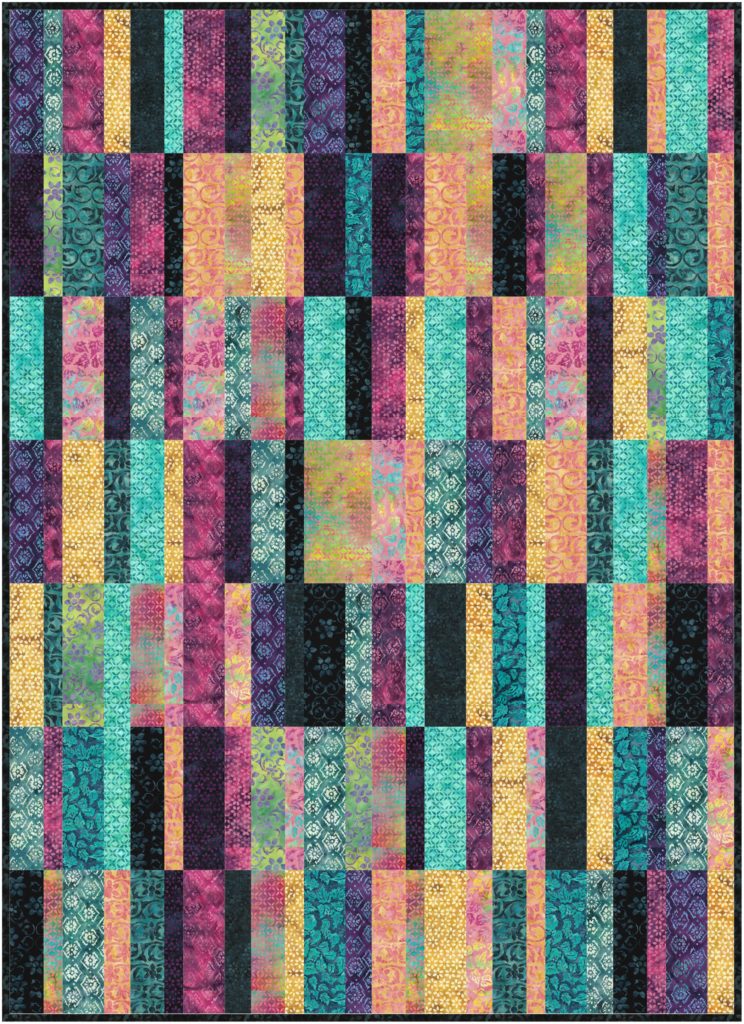 Sticks & Stones Quilt Pattern
My Sticks & Stones quilt pattern was up next. The original design used only 3 fabrics but I couldn't resist changing it up for a scrappy look. I am pretty happy with the results. What do you think?
Crossroads Quilt Pattern
The last quilt I have to showcase is my Crossroads quilt pattern. This design features a strong contrast in the background fabrics creating a woven look. I just love how all of these colors blend together.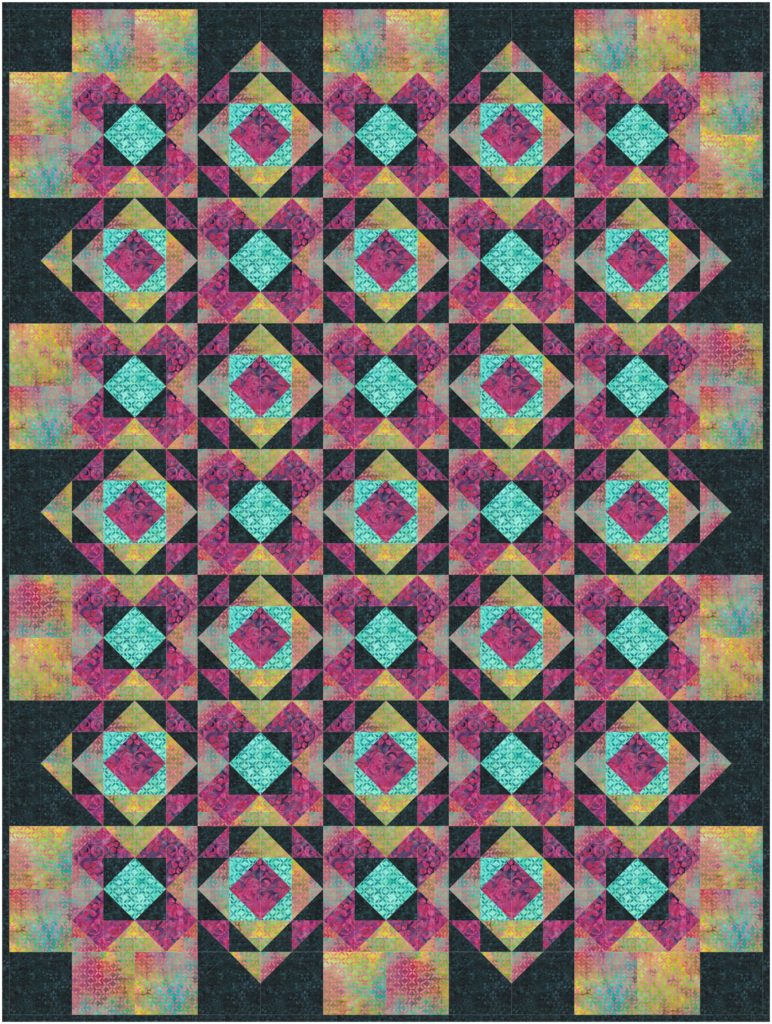 I think you'll enjoy creating a quilt with the Savannah fabrics. If you're looking for other great ideas and inspirations, be sure to visit all of the designers participating in this blog hop. Here is a full list of when and where you can find them all.
June 27
June 28
June 29
Dragonfly's Quilting Design Studio
June 30
July 1
Other News from Studio R Quilts